The first annual Travel + Leisure (Mexico) Hotel Awards needed some icons to integrate all their categories into their event and marketing.
Here are the icons I designed for each Award category: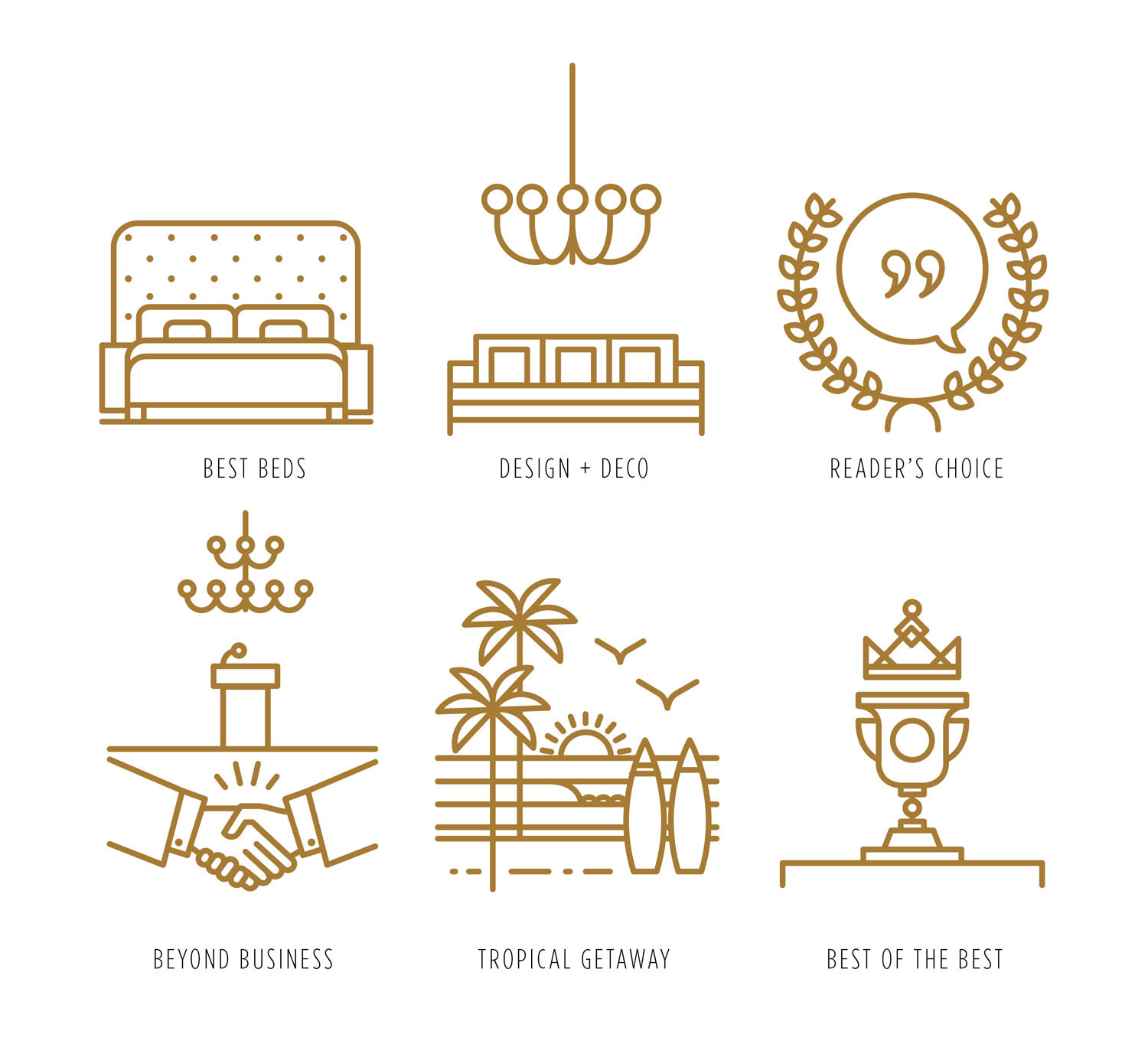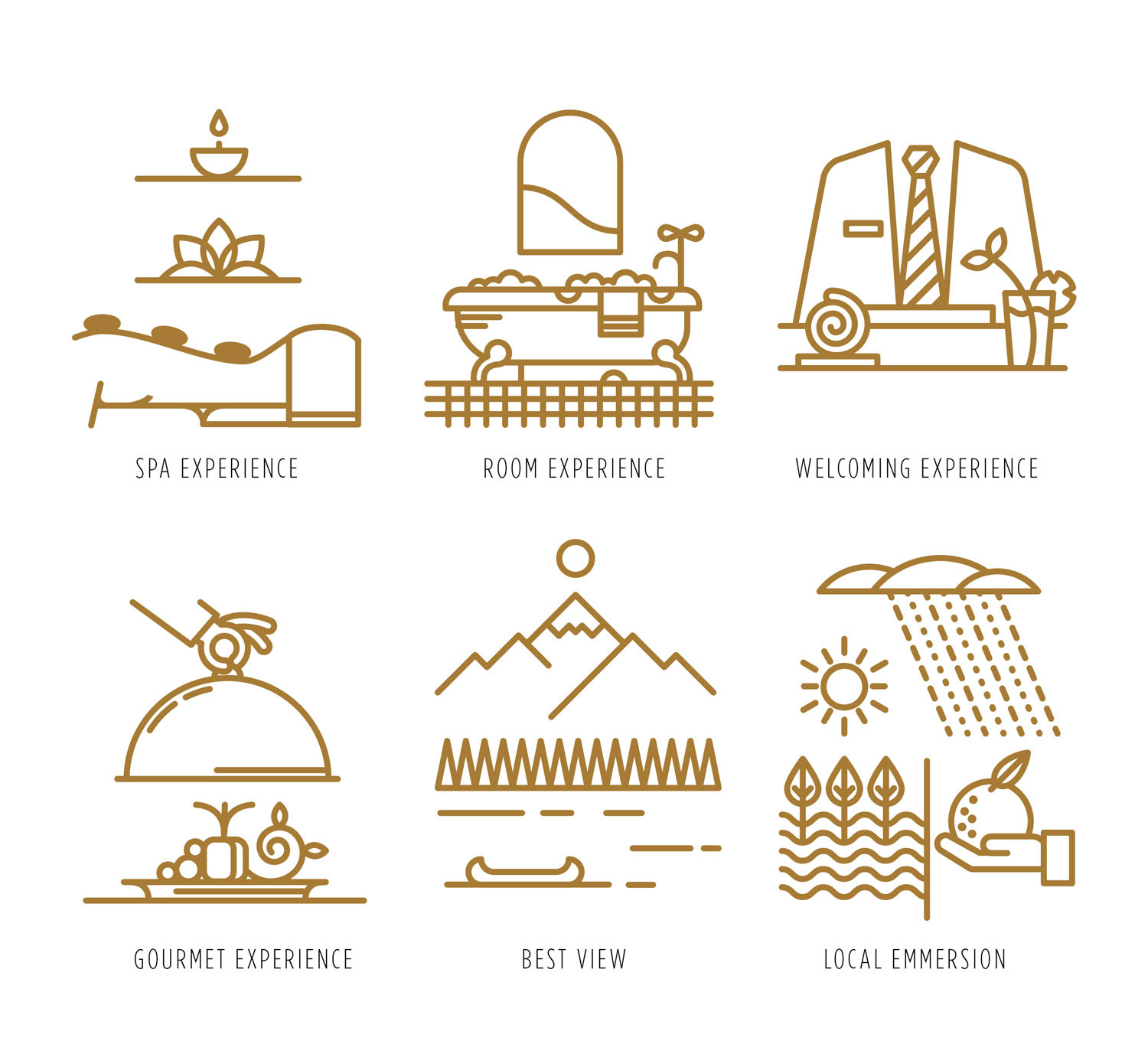 Two options of the cover was availiable, a single page and a fold out option. The idea was to incorporate the icons in the landscape and typography naturally.
An addition illustration was made as a opener for the article about the winners
how the icons where implemented in the article
some signage at the event